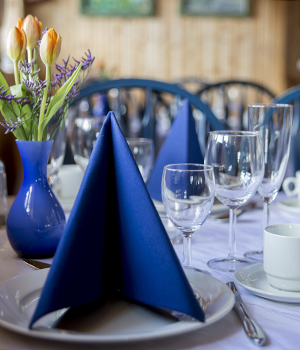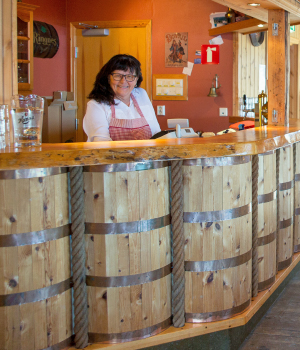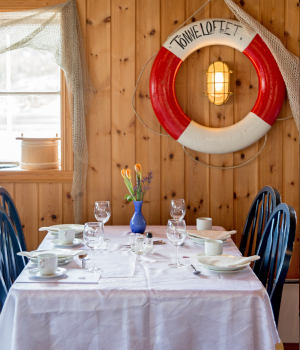 Banquet facilities
There is room for up to 120 persons in our banquet facilities in «Tønneloftet», a suitable venue for weeding's, baptism, birthdays, confirmation, etc. You are free to just rent the venue and make all the arrangements yourself, or book a complete package where we decorate, serve, cook or order the food you want.
There are a lot of history in «Tønneloftet» as it is the old barrel storage room for the barrel factory that previously was located in the building from 1900 to 1960. The floor is from the old factory days, giving «Tønneloftet» an unique atmosphere.
Contact us if you want «Tønneloftet» to house your celebration!